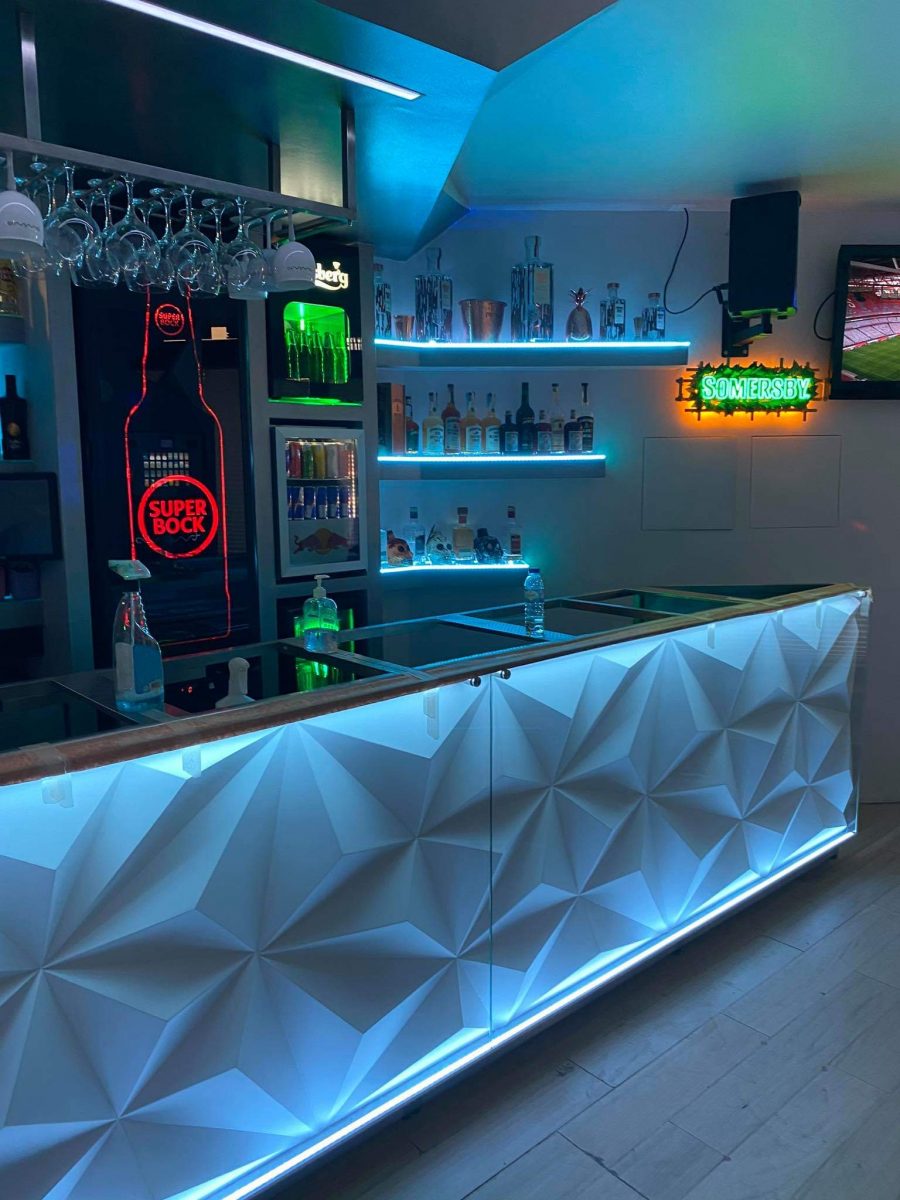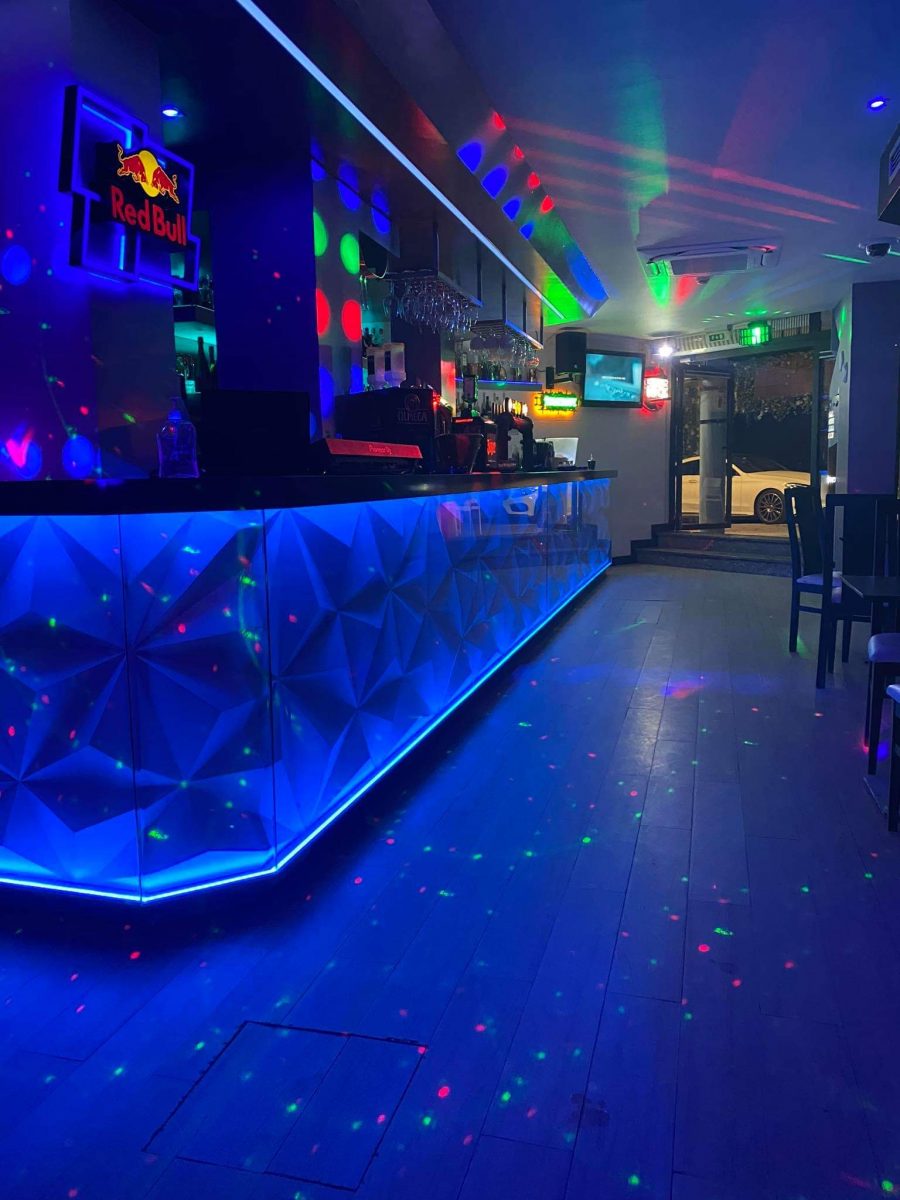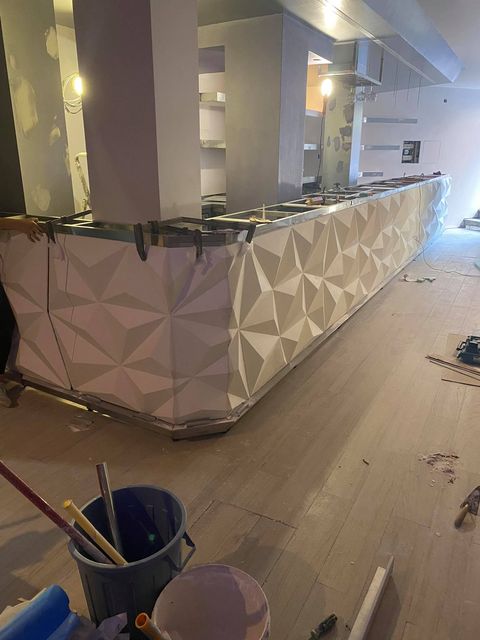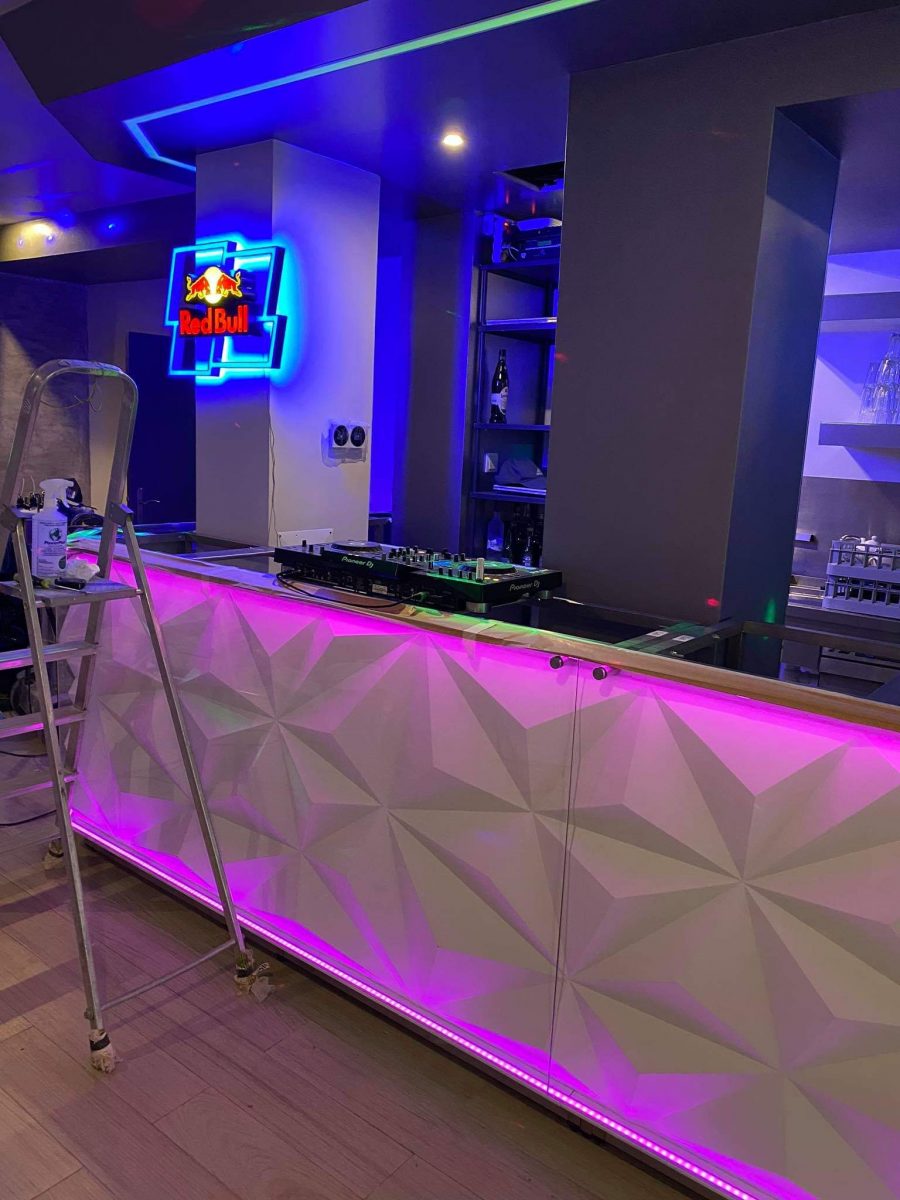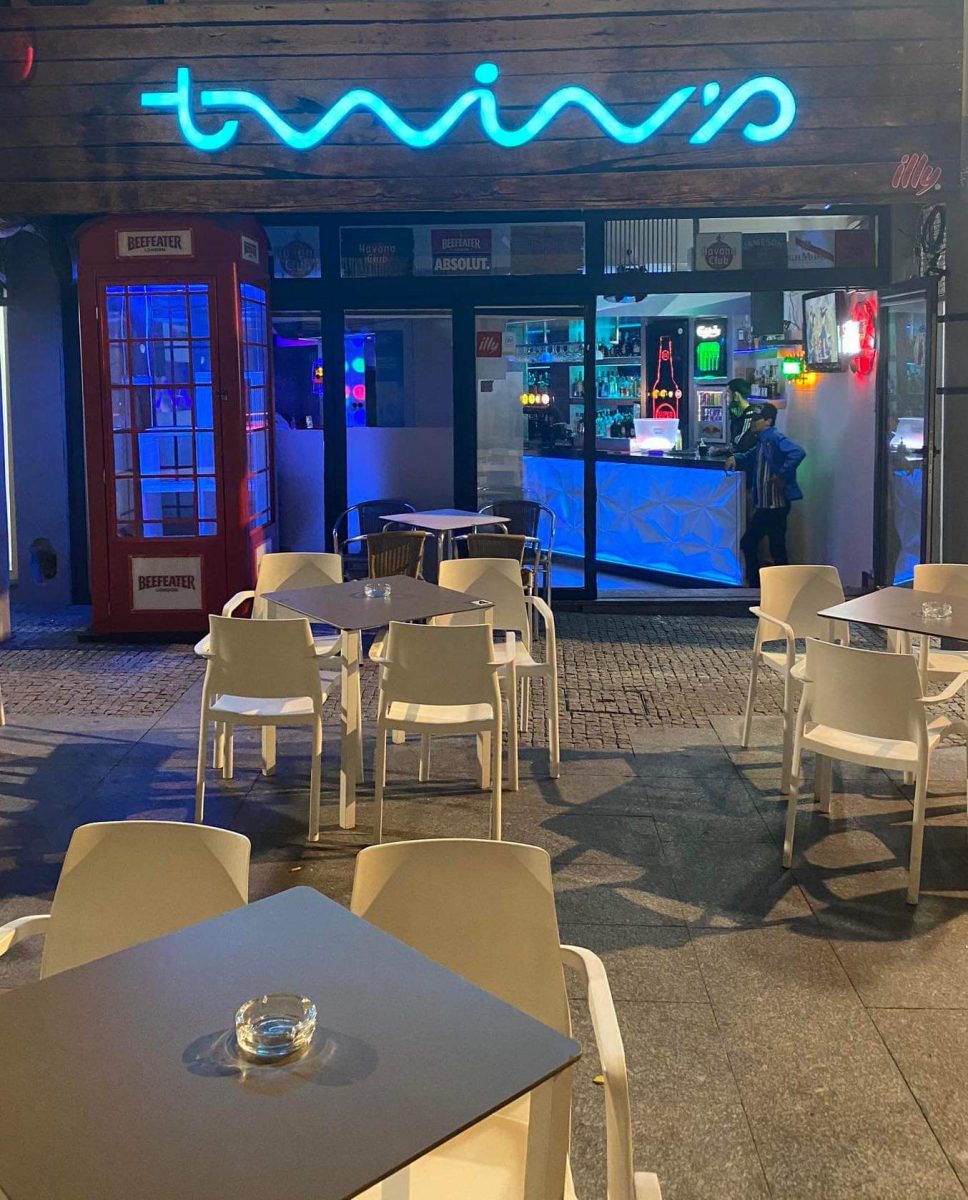 In April 2020, the Twin's Bar in Chaves, northern Portugal, decided to renovate the interior decoration of its space during the pandemic lockdown. To surprise customers, the management chose our 3D Wall Panel, built out of 100% natural gypsum plaster.
Designed in a modern style, the bar merges the irregular shapes of the plaster diamond with multicolor light effects, creating a fun and fantasy environment to relax and have a good time.
This project showcases the flexibility of gypsum plaster, ready to adapt to all kinds of approaches and styles, from classic buildings to modern desings. The quality of the material adds a touch of class to any space.
We thank Twin's Bar, and its owner Victor Costa, for all collaboration and for allowing us to show the project's photos.
Elements present on this project